What if you have a whole set of learning modules, dozens of standard operating procedures (SOPs), or a family of learning paths to develop? And let's say you want to be efficient about putting them together. Maybe it's only you creating them. Or maybe you're working with other people to get a big project done that has many similar parts.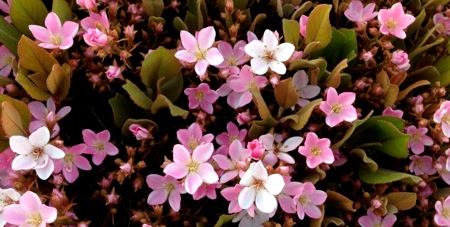 Pick One, Make a Model
Here's the thing: Pick one procedure, lesson, or learning path. Take a little extra time. Make it an example.
Test it with at least one member of your target audience to make sure that it works.
Use it to obtain buy-in from your sponsor or clients.
Refer to it as a model to encourage consistency. If other people are lending a hand, they can use it as a template.
Note: This first effort will have many uses. Don't choose an easy introductory piece. Instead, choose a topic or area that gives you a substantive and fairly representative model of the work to follow.
If possible, have a senior designer work through the following, with subject-matter experts, audience representatives, and graphic designers, as needed.
Goals. Write out goals for the project as a whole.
Audience. Learn about your audience(s).
Scope. Review the span of information, from start to finish.
Segments. Decide on logical segments: these will be individual SOPs, modules, or learning paths.
Structure. Figure out a standard structure (with flexibility, where needed):

Typical length
Navigation (especially for interactive online content) or document structure (chapters or modules and how printed or displayed)
Format (margins, fonts, headings, layout)
Standard headings (for example, Introduction, Where to Start, Objectives, Steps to Follow, Knowledge Checks, Summary)
Type, size, and layout of visual images
Type of language to use, based on your audience and the content (technical, formal, informal, grade level)
Question types for engagement and/or testing
When you test your prototype with members of the target audience, make sure that the directions are clear, the content doesn't confuse anyone, it's free of errors and typos, and most importantly—that it actually helps people to reach those goals you wrote earlier.
If you have other team members working on the project, share the "why" behind the structure and design decisions. Assign the original senior designer (if possible) to review the remaining deliverables for consistency, design, and quality.
Using this approach can help no matter how many are on your team. You can achieve a consistent, professional look and feel, a structure that works, and a design that works for your audience.