By Dave Ramsey
Although he has the third most popular radio show in America, there are still quite a few people who haven't heard of Dave Ramsey. I am sharing a little about his story in this post because I've learned a lot from him, as have some of my friends. I wish I'd heard of him earlier in my life… and maybe he'll be good for you, too.
Over 25 years ago, Dave experienced a huge financial crisis in his early adult life. He learned lessons from that experience, and because he elected to share what he learned, everything is different for him now and for many others, as well.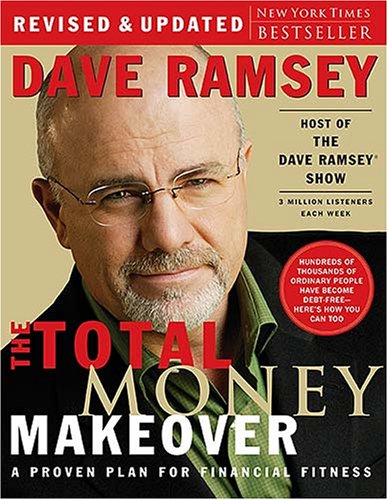 As Dave tells it, he over-extended his hand as a young man, creating a rapidly successful, but heavily mortgaged real-estate fortune. Sadly, the banks called his loans, and his first fortune did not survive the disaster that followed.
As Dave and his wife, Sharon, worked their way back to financial health, he began to teach others how to do it. He's helped tens of thousands of people to straighten out their finances, get out of debt, accumulate savings, build wealth, and give to others.
His method has Seven Baby Steps: things to work on, one at a time, to reach financial goals. Because they are small steps, specific actions, and doable by most people, they assist with motivation even for people who have big money problems.
Financial issues can rob you, me, everyone… of a sense of peace. Financial worries can affect every aspect of life, including sleep, health, and performance at work. That's one reason why Dave calls his 9-week class that helps people to get out of debt, Financial Peace University.
This book makes for great summer reading. People often finish it in a couple of days because they can't put it down. And then they often get to work.
If you find you're interested, there are multiple ways to listen to the radio show (in addition to listening on the radio), including a podcast or video/audio streaming.
Resources
Site | The Seven Baby Steps
Book | The Total Money Makeover
Course | Financial Peace University
Site | Radio Show