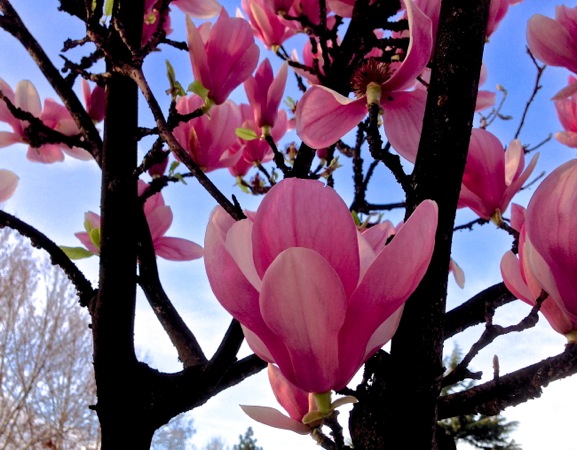 For some of you, with the big storms in so much of the U.S., the florists will have trouble making their deliveries. So here are some magnolia blossoms, just to wish you a lovely day.
Valentine's Day is a great time to pause and think of all those whom we love: that special someone, sure, but also, family, friends, colleagues, classmates, even strangers.
At The World Needs More Love Letters, the folks there encourage writing real love letters, by hand, and leaving them at random places as an act of kindness. Where? Restaurants, doctor's offices, grocery stores, in-flight magazines, park benches. For strangers. For people we'll never meet.
They also collect letters for specific people who especially need them, sending big bundles of love from strangers who care.
Guess what? Writing love letters for strangers changes you. You have to be in a special frame of mind to write one for someone you'll never meet. It can make you feel pretty good. And people who receive them often write in to say how great they felt upon finding one on just the right day.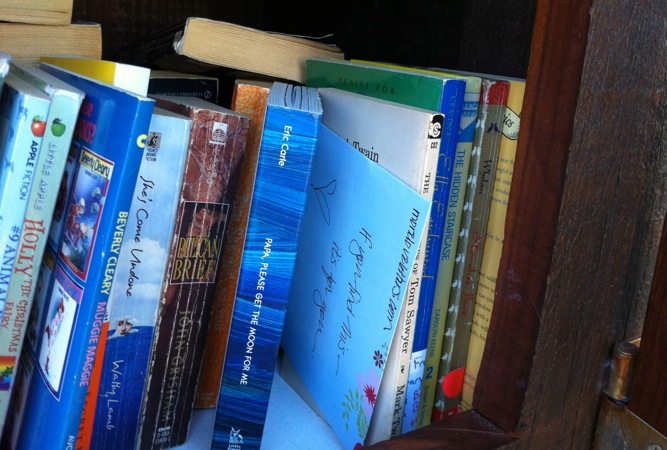 Love Letter in a Little Free Library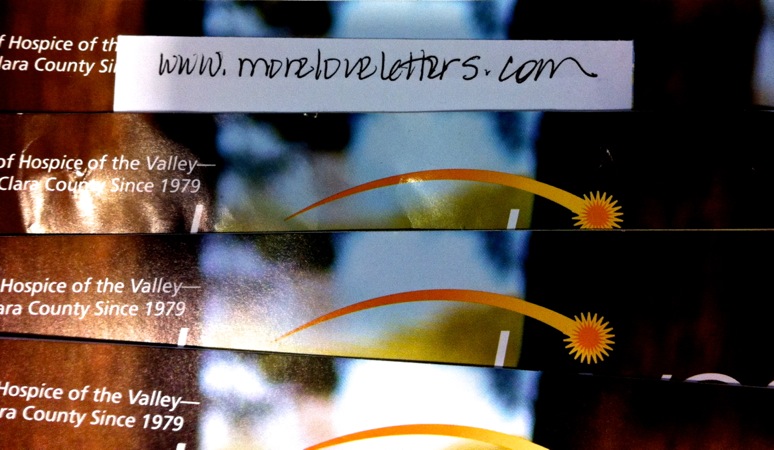 Love Letter in a Doctor's Waiting Room
Happy Valentine's Day to all of you. I hope you'll have a great day.
Resources
Site | More Love Letters
Facebook | The World Needs More Love Letters
Site | Little Free Library

Facebook | Little Free Library