If you have written goals, the end of the year is a great time to take a last review. What worked? What didn't?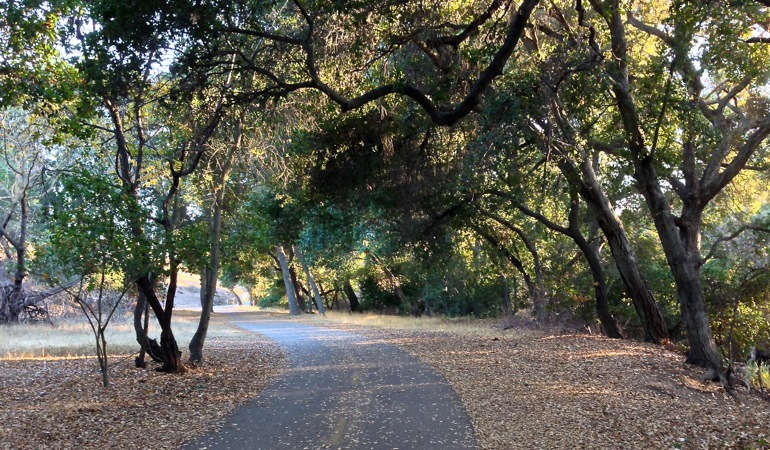 Do you have a life plan? It's a great time now to revise your plan or to create one. Why have a written life plan?
It provides a longer view. This helps to get beyond thinking just about the short term.
You're more likely to accomplish big things if you set big goals.
Writing down your goals makes you more likely to accomplish them.
Reviewing progress regularly throughout the year helps to stay focused.
The whole process is inspiring, which also makes it more likely that you'll use your time well.
Wondering what to put in your life plan? Here are the sections in mine:
Working Out Ideas. Make a list of things you'd like to be able to say to yourself at the end of your life. Wouldn't it be great to look back and be happy about how you lived? You can also write what you hope specific people you know will say about you. This section gives you the big picture, from which you can carve out more specific actions.
Focus Areas. For me, for 2013, I wrote a few pages each for Health, Finances, Work, Writing, Self, and Home. Each of these areas is structured with these headings:
Definition
Future (description of a desired future state for this area)
Purpose (why this area is important to me or others)
Current State (what's actually happening now)
Plan (what I'm going to do to reach that desired future state).
12-Month Objectives. I made a list of 10 objectives for 2013, based on the lists of things I wanted to accomplish in each focus area. Partway through the year, I changed that to nine objectives. For 2014 I may limit myself to seven.
3-Month Action Plans. It's helpful to start out with a set of objectives for the first quarter, and then to update that set every quarter. Breaking the year's objectives into what to do each quarter helps to prevent delays (procrastination) due to long timelines. What do I have to do this quarter to meet my 12-month goals?
1-Month Action Plans. I found it was also helpful to break the quarterly goals into one-month chunks. What do I have to do this month to make my quarterly goals?
Weekly Plans. Some people break the 1-month plans into weekly plans, but I found that I could use the 1-month plans to track weekly progress. What have I done this week to reach my monthly goals?
Weekly Reviews. In 2013, I usually did a review over the weekend, but for this coming year I am considering two quick reviews. One maybe Wednesday afternoon and one on the weekend. I keep my main goals visible on my task list (I use KanbanFlow), so I see them every day.
A written plan makes you think. It gives you something more tangible to aim for than keeping a few thoughts in your head. Also, your life plan is not a "life sentence." It's okay to adjust your direction and focus as things change.
Taking the time to write a life plan will improve your focus and help you to accomplish more than you thought you could.
Do you write out a plan? You might have a section or a practice I haven't mentioned that you find helpful. I'd love to hear what works well for you.
Resources
Tool | KanbanFlow
eBook | Creating Your Personal Life Plan (free email subscription required)
Post | New Year Planning? Do as Little as Possible

Podcast | Seven Steps To Your Best Year so Far

Podcast | How to Set Goals and Create a Plan for the New Year