Tradition. Thanksgiving in the U.S. Great food. Family. Friends. A time to count our blessings. A lovely reminder to be grateful.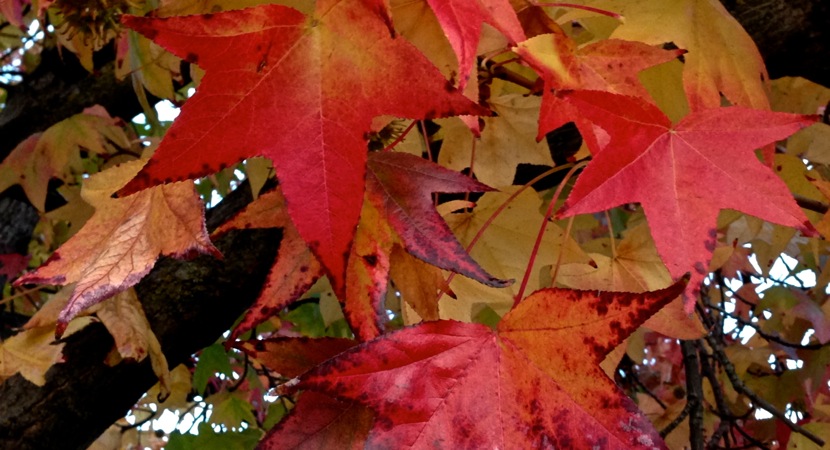 Faith. Our great religious traditions encourage gratitude. Judaism, Christianity, Islam, Buddhism, Hinduism.
O Lord my God, I will give thanks to you forever."

~Psalm 30:12
Rejoice always, pray without ceasing, in everything give thanks; for this is the will of God in Christ Jesus for you.

~1 Thessalonians 5:18 (NKJV)
Shall I not be a grateful servant?"

~Prophet Muhammad
These two people are hard to find in the world. Which two? The one who is first to do a kindness, and the one who is grateful and thankful for a kindness done."
Some people complain because God put thorns on roses. Others praise Him for putting roses among thorns."

~Satguru Sivaya Subramuniyaswami
Well-Being. We're physically, psychologically, and socially better off when we remember and express gratitude. It blocks negative emotions, staves off depression, reduces stress, and gives us a higher sense of self-worth.
So, Thanksgiving is a lovely holiday, but it can be more than an end in itself. It can be a giant reminder to make a habit of counting our blessings—not just for the one day, but until the next Thanksgiving comes.
Resources
Article | Emmons (2010). Why Gratitude Is Good

Book | Emmons (2013). Gratitude Works!: A 21-Day Program for Creating Emotional Prosperity

Article | Ihsan (2011). Gratitude in Islam—How to Attract Abundance

Article | Bhikkhu (2010). The Lessons of Gratitude

Article | Anonymous (1997). Two Powers: Gratitude and Appreciation