Sometimes, when I look at my to-do list, I feel a little overwhelmed. There are a lot of items, and I can be unsure where to start. Do you ever feel like that?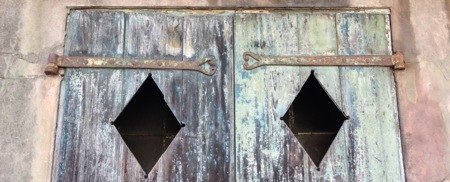 Here's what I tried this week, which you might like, too.
Big focus areas. Before taking action on anything, I listed a few big, general focus areas for that day. For example (and not in any particular order):

Project X
Working on my business
Professional development
Living a healthy life

These focus areas are related to my major goals for the year. The last three aren't usually urgent at any particular moment, but they require steady pursuit. Otherwise, they won't happen.

Small, specific goals for each focus area. Next to each focus area on my daily list, I wrote the one or two things (next actions) that would best move those areas forward.

Project X: Edit and deliver the design document.
Biz: Finish blog post. Update contact list.
Healthy: Work out at the gym.
Development: Study for conference discussion.

Scheduled execution. I blocked out time on my calendar to do each thing, adjusting for the available hours in the day.
After this, I just started working on the first scheduled item.
Easy.
Easy, but worth it. Here's why…
When there are too many things on the list, it can be hard to know where to start.
With the first step, by choosing the three to five most important focus areas for your day, you give yourself a great starting place.
Giving yourself a "next action," for your chosen focus areas makes it easier to get started. Breaking big goals into small steps makes taking the next step possible. (See Getting Things Done, by David Allen, if you haven't had a chance to read it yet.)
It's easy to put off developmental goals when there are urgent things to do. So it's great to put them on a list that says, "Focus here."
With time blocked on the calendar, it's easier to focus on just one thing. Let everything else go until its own time.
So that's it. Start with big focus areas, find the next steps to take, schedule them, and then get to work. This is a great way to help yourself take the most helpful next steps. Over time you'll find that those smaller steps add up to achieving your big goals.
Move the needle. Make progress. Achieve your goals. Enjoy a sense of satisfaction.
Resources
Book | Getting Things Done