Right there on the project plan it says that a draft of your document is due on Friday. It's going to clients and subject-matter experts for review.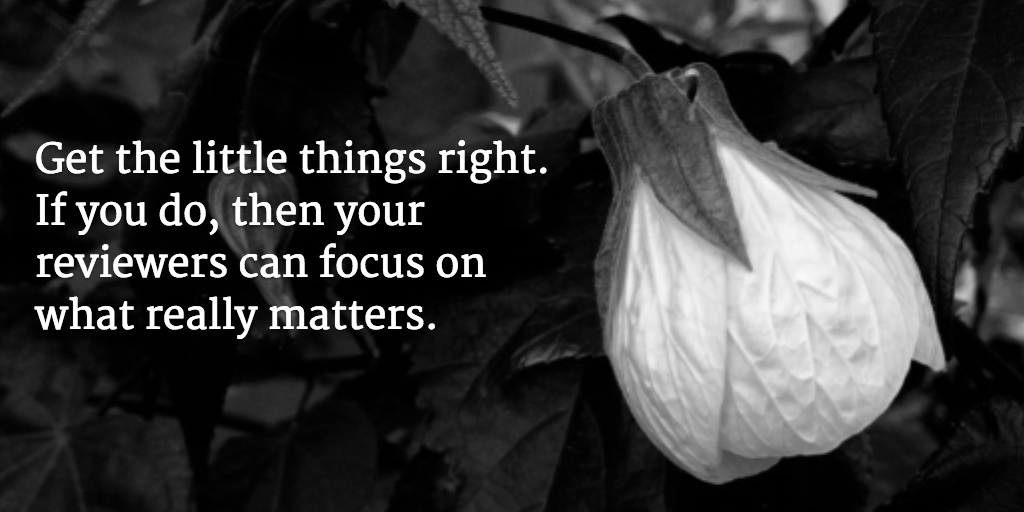 You may be thinking that editing for punctuation, grammar, and spelling at this point is a waste of time. After all, it's a draft.
What you want is for your reviewers to say whether they agree with the big ideas behind your document. Is it the right approach? Is the content accurate? Does it cover the range of things that should be covered in the final product? Will it work with their audience?
Well, guess what?
Your best friend or your mom may ignore typos and grammar issues, but many clients and SMEs will not.
Instead of looking at the whole forest, many reviewers will get stuck examining the trees. In fact, some of them will start marking up the weeds, for example, inserting Oxford commas or taking them out (depending on how they were raised).
Seriously.
And Here's the Result. You've used up your reviewers on things you could have edited in or out on your own.
The corollary is that you lose the high-level advice you need to make the final product right. Sadly, many reviewers run out of time after marking up the "small stuff."
So here's my fix:
Get the "little things" right: spelling, wording, punctuation, grammar.
Nothing is perfect except maybe the National Geographic (so don't stress, just do the best you can).
Here's a Counter-Argument. We know we'll make changes. Why not edit the document once it is final? Who wants to spend time and money to edit it twice?
My answer:
If a draft is going to a friendly member of your immediate team, okay.
But if it's going to anybody else, eliminate the distractions that a rough draft can cause.
Yes, you can tell reviewers what to focus on, but that doesn't mean they will ignore small mistakes.
Chances are that editing the final document will be faster if the review draft was edited already.
Plus, you and your organization will appear more professional if you send cleaner drafts.
To help your reviewers focus on what you need from them, make sure not to derail their efforts by sending a document with distracting weeds that you could easily have pulled before hitting "send." You'll get a more helpful review, and your whole organization will appear more professional, too.
Resources
Site | Purdue Online Writing Lab—APA Style