If you follow me on Twitter, you might notice tweets several times a week saying that I just walked a few miles for charity.
Several people have asked how they can walk (run, bike) for charity, too.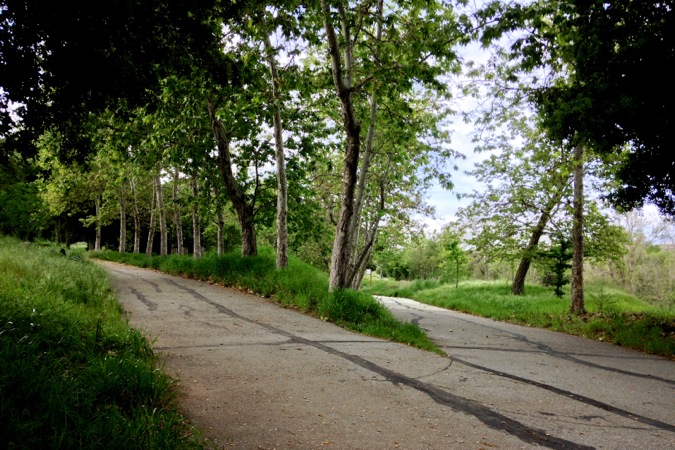 Sunday Afternoon on the Guadalupe River Walk
It's easy. Here's how:
Go to the App Store (or Google Play).
Download Charity Miles (free).
Log in. (After the first time, you'll pretty much stay logged in.)
Put on your exercise shoes.
Pick a charity.
Choose walk, run, or bike.
Press start.
Go for a walk (run, ride).
When you're done, hit stop.
If you wish, post to Facebook and/or Twitter. (This helps other people find Charity Miles, too.)
If you're exercising anyway, this is a great way to earn a few dollars for charity while you're at it. As more and more of us are using the app, the results add up. As some of us post on Twitter, #EveryMileMatters.
If you're looking for another reason to get off the couch—maybe to fulfill a resolution to exercise more—walking for charity is a worthy motivator.
As I write this, there are 32 charities on the list, for example: Stand Up to Cancer, the Michael J. Fox Foundation, Feeding America, Team Red, White, & Blue, Special Olympics, and Habitat for Humanity. It's pretty easy to find one or more that you'd like to support.
Resources
Site | Charity Miles