Just a thought as Valentine's Day approaches (or for any time of year, really). A little encouragement.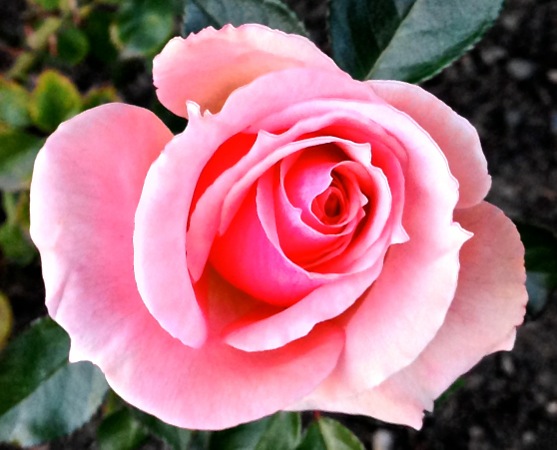 How many of us spend (just possibly) too much time bemoaning this or that aspect of our lives? I have done this many times. It's easy to settle in to a kind of internal dialogue that's not so positive.
Any of us might think…
If Only…
I had it more together
My work were more interesting
My boss would be less demanding [more rational, less of a jerk…]
Life weren't so stressful
My commute were shorter
I could afford to buy [some wonderful or even necessary thing]
The weather would be [warmer, colder, just generally better]
My flight would be on time
I could take a flight
I didn't have to fly so often
My friends, family, significant other were more [understanding, loving, supportive, present]
I liked my life better
Then…
Well obviously, then I would be so much happier.
Whereas…
Right now, life is too [fill in the blank].
A Valentine…
Dear Self,
Starting today, what if I consider loving my life?
No, it's not perfect. How about I love it anyway?
Yes, this present life.
And yes, I can still learn more, accomplish more, set goals, and make things better.
In the meantime, I'm loving my life.
So, self, Happy Valentine's Day! [or any other day]
I remember the day I had this little conversation with myself. I was feeling kind of down, and I started to ask myself, "What if I loved my life?" In asking and answering that question, many good things happened. It's good to remember to think about this now and then. Valentine's Day is a great time to remember.
Resources
Post | Signs Along the Way
Post | Practicing Gratitude Can Increase Happiness by 25%
Post | Happy Valentine's Day