April 22 is Earth Day, which we've been observing in the U.S. since 1970. Earth Day is now celebrated in 192 countries to demonstrate support for environmental protection.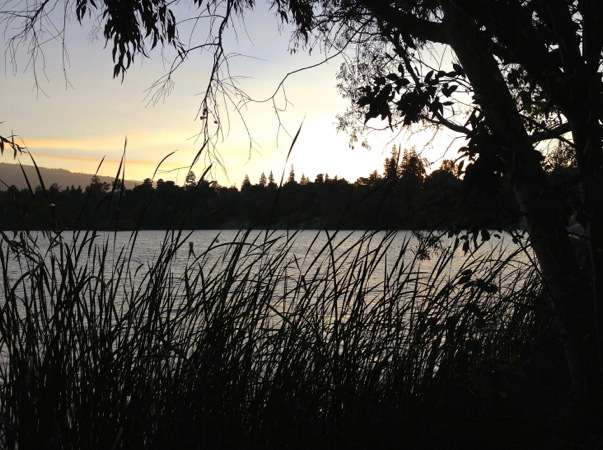 Evening at Lake Vasona
On the one hand, we work to conserve the environment, and on the other hand, nature helps to conserve us. Here are links to three posts with hints for improving our lives through spending time in nature.
So, for Earth Day, let's celebrate by taking a moment or two to admire the nature around us. While we're doing that, we'll be improving our work, our mood, and our health (mental and otherwise).
Resources
Wikipedia | Earth Day
Post | One Easy, Natural Productivity Boost

Post | One More Way to Feel Better